Resources/Workshops offered at John Swett High School

FAFSA/Dream Act Night - Noche de FAFSA/Acto del Sueno

Learning about how to build credit and have a healthy financial life after high school - Aprendiendo como mejorar credito y tener una vida financiera saludable despues de la high school

MORE PICTURES TO COME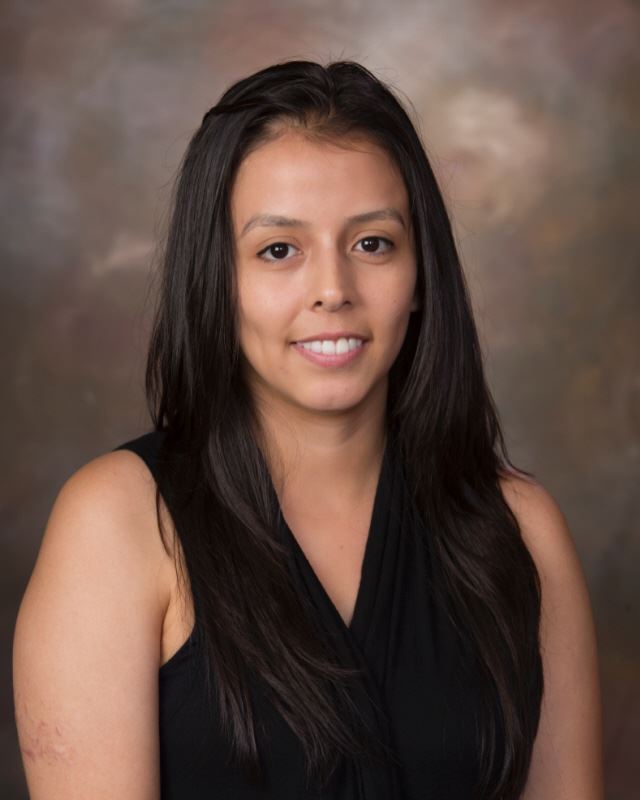 ENGLISH

Ms. Patricia Murillo, Academic Counselor

Ms. Patricia Murillo attended CSU Fresno and earned her Bachelor of Arts in Social Work with a minor in Spanish in May 2011. She then attended St. Mary's College of CA in Moraga for her Master of Arts in Counseling with a PPS (Pupil and Personnel Services) Credential and graduated in May 2013.

Ms. Murillo became the Academic Counselor at John Swett High School on August 2016. Before John Swett High School she worked as a College Coach for Making Waves from July 2013 until July 2016. In this position she counseled college students throughout the college process with the intention of graduating them as soon as possible with with as little debt as possible. From 2011-2013, she worked as a Classroom Counselor for Seneca Family of Agencies where she supported students with depression, anxiety, emotional disturbance, ADD/ADHD, Bipolar, etc. Ms. Murillo has also been working as a Facilitator for Parent Institue for Quality Education (PIQE) since 2010 where she teaches a variety of topics to parents on how to support their child in going to college.

On a personal note, Patricia Murillo grew up in the Central Valley (Cutler, CA) and attended Orosi High School and graduated June 2007 as an AVID alumni. She is the first in her family to go to college and grew up low-income. Ms. Murillo's parents only attended school up to the 4th grade and have worked in agriculture since they came to this country. Patricia worked in McDonalds during high school and has also worked in agriculture for many years throughout her life. Ms. Murillo is passionate about education and believes in providing the most opportunities possible for her students.

Other responsibilities she holds at John Swett High School: Counselor for Willow Continuation High School and John Swett Independent Studies, Translator (Bilingual in Spanish), AVID Site Coordinator, ELAC Coordinator, and much more!
SPANISH

Ms. Patricia Murillo, Consejera Academica

Ms. Murillo se graduo de CSU Fresno el mayo 2011 con su licenciatura en Trabajo Social y con una segunda especialidad en el Espanol. Luego asistio St. Mary's College of CA en Moraga y se graduo Mayo 2013 con su maestria en Consejeria con una Credencial PPS (Pupil and Personnel Services).

Ms. Murillo se convirtio en la Consejera Academica de John Swett High School el agosto del 2016. Antes de John Swett, trabajo como Consejera Colegial en Making Waves del Julio 2013 hasta el Julio 2016. En este puesto ayudaba a los estudiantes que asistian a la universidad con graduarse los mas pronto posible y graduarse con la menor deuda posible. Desde 2011-2013, trabajo como Consejera del Salon para Seneca Family of Agencies donde apoyo a estudiantes con depresion, ansiedad, trastornos emocionales, ADD/ADHD, Bipolar, etc. Ms. Murillo tambien ha trabajado como facilitadora para el Instituto de Padres para la Educacion de Calidad (PIQE) desde el 2010 donde ensena una variedad de temas a los padres sobre como ayudar a su hijos ir a la universidad.

En una nota personal, Patricia Murillo crecio en el Valle Central (Cutler, CA) y se graduo el 2007 de Orosi High School como alumna del programa de AVID. Ella es la primera en su familia en ir a la universidad y crecio con bajos ingresos. Los padres de Ms. Murillo solo asistieron a las escuelo hasta el cuarto grado y han trabajado en la agricultura desde que llegaron a este pais. Patricia trabajo en McDonalds durante la high school y tambien trabajo en la agricultura durante muchos anos a lo largo de su vida. A Ms. Murillo le apasiona la educacion y cree en ofrecer la maxima cantidad de oportunidades posibles para sus estudiantes.

Otras responsabilidades que tiene con John Swett: Consejera de Willow Continuation High School, Estudios Independientes de John Swett, Traductora (Bilingue en Espanol), Coordinadora de Sitio de AVID, Coordinadora de ELAC, y mucho mas!